Edna "V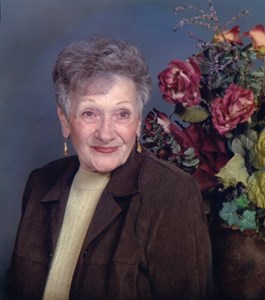 i" Long, 83 of Grandview Plaza, KS passed away at her residence on December 26, 2018. Cremation has been planned and a Celebration of Life Service will be held at 11:00 a.m., Saturday, January 5, 2019 at the Fraternal Order of Eagle's, 203 E. 10th Street, Junction City, KS.In lieu of flowers memorial contributions have been designated to the St. Jude's Children Hospital.
Edna was born June 15, 1935, Susank, KS to Wilhelm and Rachel (Kraft) Wagner. She worked for United Telephone for many years, 19 years as a telephone operator starting out in Russell, KS; then in Garnett, KS for a few years and then to Junction City, KS where she made her home and retired from Sprint after 40 years. During her time there she was a Union Representative and received many recognitions, certificates and rewards.
Edna was a member of the Geary County Senior Center where she would help with the Meals on Wheels program and she also served as President of the Senior Citizen Site Council. She served as Treasurer with the North Central- Flint Hills Area Agency on Aging and also served as Treasurer. Edna also helped at the blood bank and helped at the voting booths during elections and was a member of the Prairie Wind Evangelical Church. She became a member of the Fraternal Order of Eagle's Auxiliary and was an inside guard for one year and an outside guard for one year, from 2010-2013 she served as trustee and also assisted with Bingo nights for a few years.
She is survived by her daughters, Debra J. (Don) Lenk, Regina D. Denio and her son: Randy Long all of Junction City, KS; one sister, Karen (Ron) Caprez) of Katy, TX; seven grandchildren, Kenneth (Ashley) Dumler and Brent (Angelina) Dumler, Jacqueline (Joseph) Bissonnette, Danny R. Denio, Justin Long, Rachelle Veres Long and Arron Long; nine great-grandchildren.
She was preceded in death by her parents, three brothers and three sisters.